Happy Tuesday everyone!! Top Five Tuesday is a weekly book meme hosted by the wonderful Shanah at Bionic Book Worm. This is my first time participating but I've been seeing these pop up in my WordPress feed for a while & when I saw this weeks topic, I knew I wanted to play.
Opening lines don't necessarily have to blow me away, but when they do, I almost immediately know that I've got a winner on my hands. At the same time, this topic is so incredibly subjective. I cannot wait to do a little blog hopping later today and see what everyone else picked.
Without further adieu, here are my top 5 opening/first lines:
Marina by Carlos Ruiz Zafon
"Marina once told me that we only remember what never really happened. It would take me a lifetime to understand what those words meant. But I suppose I'd better start at the beginning, which in this case is the end."
Carlos Ruiz Zafon is best know for his The Shadow of the Wind series (which all also have amazing first lines) but this YA gothic tale is one of my favorite reads of all time. It is creepy and strange and just amazing.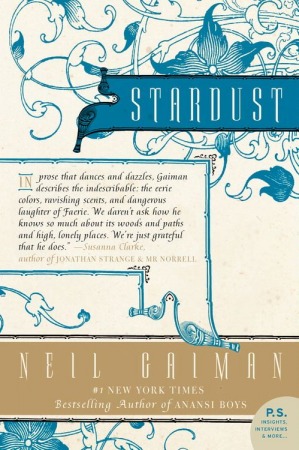 Stardust by Neil Gaiman
"There was once a young man who wished to gain his Heart's Desire.

And while that is, as beginnings go, not entirely novel (for every tale about every young man there ever was or will be could start in a similar manner) there was much about this young man and what happened to him that was unusual, although even he never knew the whole of it."
This is definitely one of those subjective ones I was talking about. This was my very first Gaiman novel and it will forever by my favorite. (The movie also gets a lot of slack, but I think it's pretty cute.)
The Book Thief by Markus Zusak
"First the colors.

Then the humans.

That's usually how I see things.

Or at least, how I try.

***HERE IS A SMALL FACT***

You are going to die."
I don't even think this requires an explanation. Everything about this novel is poignant and beautiful. A lot of people focus on the "You are going to die" part of this opening paragraph but I think the poem is just at moving.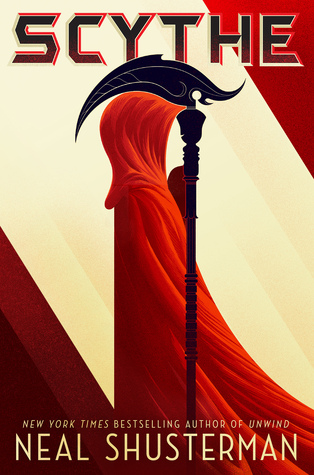 Scythe by Neil Shusterman
"We must, by law, keep a record of the innocents we kill.

And as I see it, they're all innocents. Even the guilty. Everyone is guilty of something, and everyone still harbors a memory of childhood innocence, no matter how many layers of life wrap around it. Humanity is innocent; humanity is guilty, and both states are undeniably true."
If you haven't read Scythe yet, drop everything and get a copy today. This is the best YA series to come out in quite some time.
What Should Be Wild by Julia Fine
"They grew me inside of my mother, which was unusual, because she was dead. I developed in a darkness that was not the eager swaddle of her enveloping organs, a heat that was not the heat of her heart-pumped blood. My mother's life burst in its fecundity and it was only after, once she was rotted and hollow and still, that I was born."
Shout out to this novel that I literally started reading this morning. I read this opening paragraph and immediately knew I wanted to include it in this list. I can't say much more than that because I'm only about a chapter in, but this one grabbed me immediately. I'll be sure to post a review once I finish it.
Well that's it for me. Have you read any of these books? Are there any awesome opening lines that have stuck with you? Let me know!!
Have a wonderful day 🙂