It is Tuesday again and that means a bookish meme!! Top 5 Tuesday is a book meme hosted by the magnificent Shanah at Bionic Book Worm. As a follow up to last week's top 5 opening lines, I'm giving you my top 5 closing lines:
A Tale of Two Cities by Charles Dickens
"It is a far, far better thing that I do, than I have ever done; it is a far, far better rest that I go to than I have ever known."
Well let's start with a classic, shall we? Full disclosure, I've never actually read A Tale of Two Cities but I know the story. I also memorized this closing line when I was about 13 years old. It is a favorite of my mother's and she passed it down to me & this popular closing line was the first thing I thought of when I saw this prompt.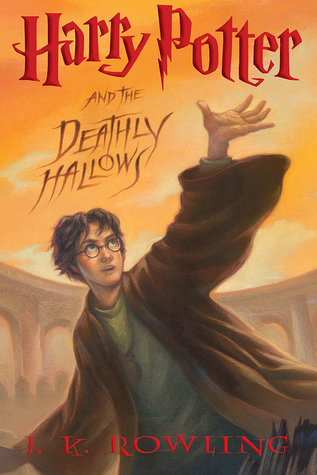 Harry Potter and the Deathly Hallows by J.K. Rowling
"The scar had not pained Harry for 19 years. All was well."
I know, I know, we were not supposed to include spoilers, but if this is a spoiler for you, I really think you deserve it… #sorrynotsorry
Looking for Alaska by John Green
"Thomas Edison's last words were: "It's very beautiful over there," I don't know where there is, but I believe it's somewhere, and I hope it's beautiful."
Okay, right away I feel  like I have to defend myself for including a John Green quote in this list 🙂 Whatever your feelings for Green might be (and I would call myself mostly indifferent) you have to admit that he knows how to deliver a line. I will always have a soft spot in my heart for Alaska even if Green has decidedly let me down ever since.
The Kite Runner by Khaled Hosseini
"I ran with the wind blowing in my face, and a smile as wide as the valley of Panjsher on my lips. I ran."
I love everything Khaled Hosseini has written and I'm anxiously awaiting his new release (even if it is going to be very short).
The Book Thief by Markus Zusak
"A LAST NOTE FROM YOUR NARRATOR.

I am haunted by humans."
Ha! Did you really think you'd get a list that didn't include The Book Thief?? 🙂 This book deserves to be on ALL THE LISTS!!
Happy Tuesday everyone!! Let me know your favorite closing lines??