And just like that May is over – it is June!! I can't believe how fast this year is going, but I'm guessing I'll be saying that for the next 18 years 🙂
Here are a few highlights from my last month:
May was my first FULL month of blogging! I started Velvet Spade at the very end of April & if you had told me this is where'd I'd be exactly one month ago today, I would have laughed at you! Thank you thank you thank you to everyone who followed me in the last month, to those of you that reach out and comment and tag me in book tags. I feel like I've grown another family overnight & I feel so lucky to be part of this community.
I read more in the last month than I think I've read (in the same amount of time) in years. This combined with the fact that I have a 9 month old baby and a 35 hour a week job is absolutely incredible!! In case you missed any of my reviews, here they are:
Read and Reviewed:
There is no way I'm going to be able to keep up this much reading in the summer. I guess only time will tell? 🙂
Onto June!
I've got a couple things bookish related that I've got planned for this month. First of all, I'm participating in the Comments Challenge for June. In this challenge, we're tasked with commenting a certain number of times per month on our partners' blog. I've been paired up with Cora @ Tea Party Princess. Check out her blog & give her a follow 🙂
Obviously, it is too late to sign up for this month, but they'll be doing it again in July & August so click on the banner below if you're interested!!
And finally, I am doing the Goodreads Summer Reading Challenge that starts TODAY:
From Goodreads:

This summer, take your 2018 Reading Challenge to the next level! We asked Lori Hettler, the founder and moderator of The Next Best Book Club, to create two exclusive summer reading challenges just for you. She's also sharing her favorite indie reads and spilling her secrets on how to run a successful book club. You can download a PDF of the challenges here. Happy reading!
There are two levels: beginner and advanced. I'm going to just shoot for the beginner level this time. Anyone else want to do this with me? I'll probably check in a few times through June & July and then give my end of summer "results" at the end of August.
Also taking book suggestions now! Anyone have any book ideas for any of these tasks??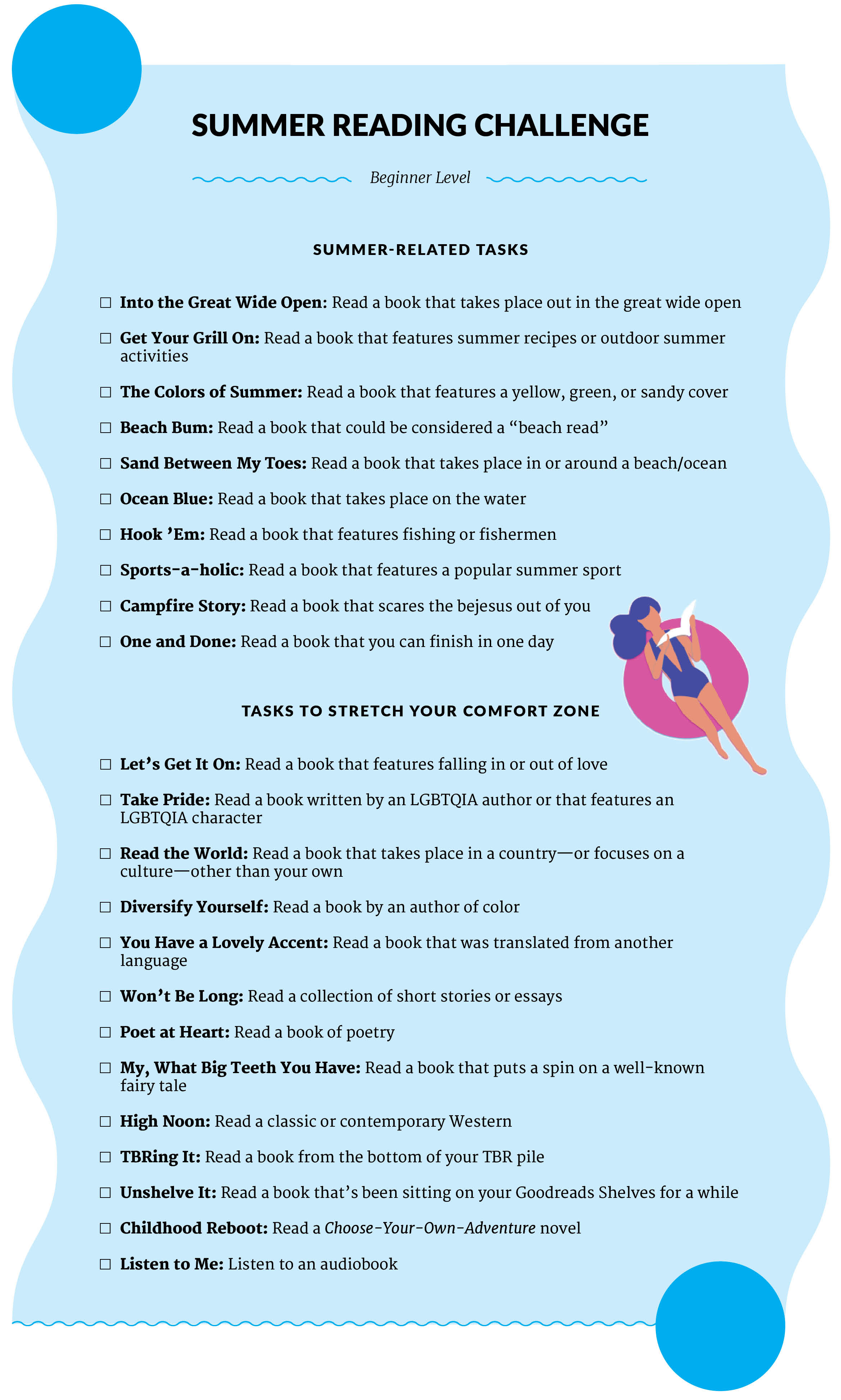 That's all for now! Happy Friday everyone & have an awesome weekend!! ❤