Top 5 Tuesday is a book meme hosted by the magnificent Shanah at Bionic Book Worm.
Oh my goodness, this is such a fantastic topic and one that I will have difficulty just narrowing down to my top five. I mean, who doesn't want to read ALL their favorite books over and over and over??  But, I will try my very best 🙂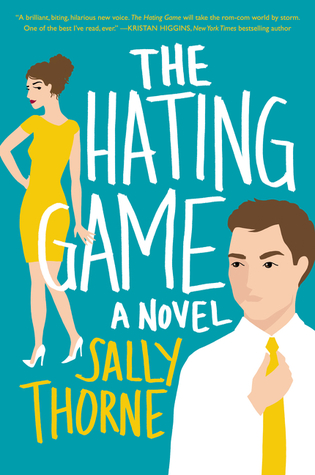 The Hating Game by Sally Thorne
Okay… full disclosure? I've already re-read this one… several times. 🙂 I can't help it! It is just so adorable and every time I am feeling down, I know this book will cheer me up. It makes me smile practically the whole way through.
---
Bel Canto  by Ann Patchett
I read Bel Canto such a looong time ago that I can hardly remember much about it. But I do remember that it resonated with me in such a way that even now I would consider this one of my favorite books. I'm a little scared that I won't like it as much if I read it now, but what if I like it more?
---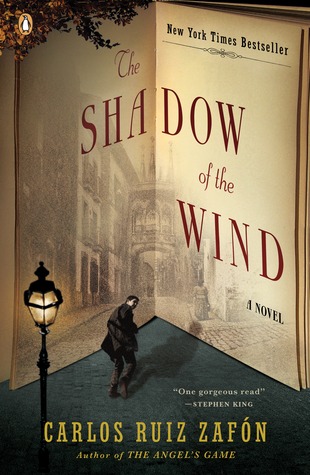 The Shadow of the Wind by Carlos Ruiz Zafon
Another one of my absolute favorites and one that I have no fear re-reading. There is no doubt in my mind that I'll love this one as much as I loved it the first time I read it. Zafon actually has another book in the series (the final) coming out at the end of the year. I'd love to re-read all of them so they're fresh in my mind for the finale.
---
The Grisha Trilogy by Leigh Bardugo
I'm counting this as one book (no, I'm not cheating!) because I intend to read them as ONE – back to back without stopping 🙂 I read these a while ago and it has been my goal this year to re-read the series in anticipation of King of Scars (out January 2019). I can't wait ❤
---
Mistress of Rome by Kate Quinn
Another one of my favorites! I love Kate Quinn and adore pretty much everything I've read of hers and Mistress of Rome was my first. I have my sister to thank since she recommended it to me all those years ago ❤ There are actually more in this series that I never got to. I'd love to re-read this one and continue with the series. They all get great reviews on Goodreads so it doesn't sound like I'd be let down.
---
Okay, there you go! Are there any here that you've read and loved? or hated?? What books would you re-read if your TBR suddenly disappeared? 😀